INQUIRING DENTAL STUDENT INFORMATION: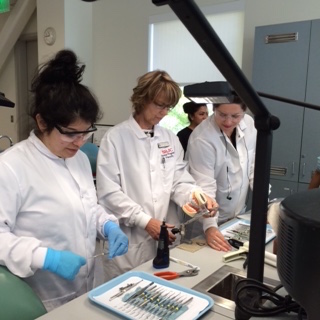 Program of Study for Dental Assisting                                                   Infectious Disease Policy 
Program of Study for Dental Hygiene                                                    Technical Standards

      
ORIENTATION PAPERWORK AND INSTRUCTIONS :
for dental students accepted into the Dental Assisting or Dental Hygiene Programs
 
New Dental Student Paperwork Information Presentation
Dental Student Intake Paperwork Packet .
2021/2022 Dental Assisting Policy Manual                                            SRJC Dental Programs I-Care Form
2021-2022 Dental Hygiene Policy Manual                                             Health Programs Student Exit/Dismissal Form
---
FOR PATIENT USE:
The student is responsible for the protection of information contained in this document.  The student agrees to give the document to the patient for the patient to complete.  The student will not handle or view the health history in any manner until it is delivered to the clinic in person by the patient for their dental hygiene appointment.
SRJC Dental Patient Information Packet                                     SRJC Spanish Dental Patient Information Packet
SRJC Dental Screening info Packet                                             SRJC Spanish Dental Screening info Packet