Inquiring Dental Student Information: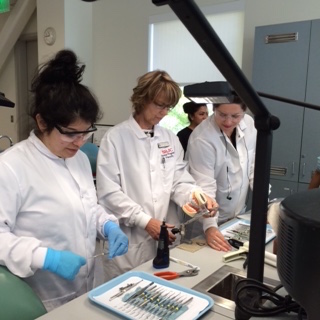 Program of Study for Dental Assisting
Program of Study for Dental Hygiene 
(For students applying to Fall 2022. 
If you applied to fall 2020 or are planning to apply to fall 2021 please refer to Program of Study under "Future Dental Hygiene" in the drop down list.)
Information for dental students accepted into the Dental Assisting or Dental Hygiene Programs
Dental Student Intake Paperwork Instructional Power point
2020/2021 Dental Assisting Policy Manual       
2020/2021 Dental Hygiene Policy Manual  
SRJC Dental Programs I-Care Form
SRJC Dental PPE Guidlines Disclosure Form
Health Programs Student Exit/Dismissal Form
FOR PATIENT USE:
The student is responsible for the protection of information contained in this document.  The student agrees to give the document to the patient for the patient to complete.  The student will not handle or view the health history in any manner until it is delivered to the clinic in person by the patient for their dental hygiene appointment.
SRJC Dental Patient Information Packet