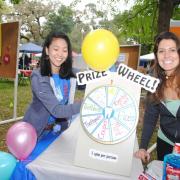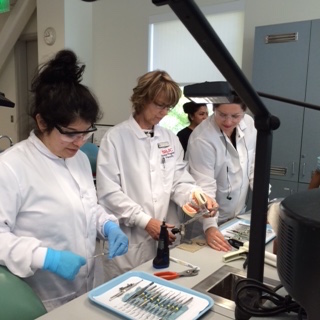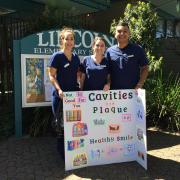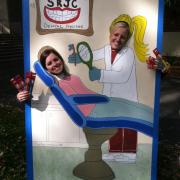 PUBLIC DENTAL CLINIC
>Santa Rosa Junior College's Dental Hygiene Teaching Clinic is located on the first floor of the William B. Race Health Sciences Building on the Santa Rosa Campus off of Elliott Avenue. Students provide dental hygiene care that includes cleaning, x-rays, application of topical fluoride, and dental sealants. The availability of appointments and services to the public vary from semester to semester.
>All dental patients are treated with compassion and respect. In accordance with applicable federal and state laws as well as college policy, Santa Rosa Junior College does not discriminate in any of its policies, procedures, or practices on the basis of race, color, national origin, political affiliation, marital or veteran status, sex, handicap, religion, or age. Confidentiality of all patient records (medical and dental) is maintained.
The Public Dental Clinic is a teaching clinic, therefore, our primary responsibility is supplying learning experiences for our students. You can expect your treatment to take as much as five times longer at the SRJC Dental Teaching Clinic than it would take in a private practice because students are in training. Appointments are approximately three hours in length and multiple appointments are required. Highly qualified instructors include licensed dentists, registered dental hygienists, or registered dental assistants who closely supervise students.
You will be informed of treatment options at the initial and subsequent appointments. This includes an explanation of recommended treatment, treatment alternatives, the risk of no treatment, expected outcomes of treatment, and the option to refuse treatment at any time.
Students are required to complete a number of patient services. If you miss an appointment, it may adversely affect the student's clinical grade and ability to complete the program. Missing appointments may also result in dismissal as a dental patient from the SRJC Dental Teaching Clinic.
For additional information or an appointment, call (707) 522-2844.
Patients Rights And Responsibilities
Being on times for your appointments is important.
You are responsible for payment before services are rendered.
It is your responsibility to select a personal dentist for annual exams, continued care (preventative and restorative), and emergencies.
As a patient at SRJC's Dental Clinic you can expect:
Professional Care
Treatment without discrimination
Confidentiality of all communications
To have your concerns heard
To understand your treatment needs
Respectful care
Treatment in a safe environment
Quality Treatment
To participate in all decisions about your treatment
To have access to your dental records
Infection Control
SRJC Dental Programs adhere to current OSHA Guidelines for Infection Control based on input from the Center for Disease Control and the Infection Control Regulations of the California Dental Board. All procedures undergo periodic review in order to update information and stay abreast of the ever-changing guidelines. All patients at the SRJC Dental Teaching Clinic will be treated using standard precautions and infection control procedures.
Policy On Individuals With Bloodborne Infectious Disease
All dental personnel are dedicated to providing patient care with compassion and respect for human dignity, respecting the rights of privacy and confidentiality of patients with infectious diseases.  

Dental personnel will not refuse to treat or discriminate in any way against a patient solely because the patient has an infectious disease or is at risk of contracting an infectious disease. This includes any disease process, such as human immunodeficiency virus (HIV), acquired immunodeficiency syndrome (AIDS), or hepatitis infections. The one exception to this policy is patients with active tuberculosis (TB). Those individuals will not be treated in the Dental Clinic until medical treatment is completed and clearance is given by the physician responsible for the TB management.  

Santa Rosa Junior College is obligated to protect the privacy and confidentiality of any faculty member, student, or staff member who tests positive for an infectious disease. Dental personnel who pose a risk of transmitting an infectious agent must consult with appropriate health-care professionals to determine whether continuing to provide professional services represents a material risk to the patient. If the faculty, student, or staff member learns that continuing to provide professional services represents a material risk to patients or others, it is strongly suggested the chief administrative officer of the College be informed. The chief administrative officer will take steps consistent with the advice of appropriate health-care professionals and with current federal, state, and/or local agencies.  

Students are aware through orientation procedures that they are responsible for themselves and must demonstrate proof of immunity, which includes MMR, current tetanus, and a TB skin test. All dental personnel must demonstrate proof of immunity to Hepatitis B, be immunized, or formally decline the immunization. Dental personnel will adhere to the established protocol for infection control and Bloodborne Pathogen training that is provided at initial employment and through periodic updates. These protocols are in compliance with current OSHA and CDC guidelines and meet current federal, state, and local guidelines. 

This policy is based on the AADS Policy Statement III (Delivery of Care) C (Infectious disease) 1996.
Privacy Policies and Practices of the Allied Dental Programs
THIS NOTICE DESCRIBES HOW YOUR MEDICAL INFORMATION MAY BE OBTAINED/REVIEWED BY OUR FACULTY AND STUDENTS. PLEASE REVIEW IT CAREFULLY.  
You are a valued participant in our educational program and we are vitally interested in protecting the privacy of our patients. To do so we have developed privacy policies and procedures. This notice describes how we safeguard this data so that your health information will not be compromised while you are a patient in our clinics.  
¨Protected health information¨ is individually identifiable health information transmitted or maintained by electronic or other media.  
We use and disclose only the minimum protected health information to perform services for you. Examples of such use and disclosures are:  
Treatment
We use and disclose health information to treat patients by way of health history forms and consent for treatment forms involving dental hygiene procedures, x-ray procedures, coronal polishing procedures and other clinically obtained and evaluated procedures. We may obtain this data from you directly or from another health care provider. We may disclose this health information to another health care provider or within our educational facility as it pertains to your treatment in the SRJC Dental Clinic.  
Operations
We use and disclose protected health information for activities that are related to the educational requirements of the college, accreditation requirements and related curriculum. This may include calibrating the performance of our health care professionals, conducting training, accreditation, and licensing or credentialing activities.  
Authorization
We may use protected health information for other purposes only if you have authorized us in writing to do so. However, we do not use patient health data in this way and will not ask your authorization to do so.
We limit how, when and where we may disclose protected health information. When we do so, we disclose only the minimum information required. Examples include:
Law
We must disclose protected health information if required by law, a warrant or court order, or to report information about a crime victim.
Public Health
We may disclose protected health information to public health or government oversight agencies as authorized by law.
Safety
We may disclose protected health information to prevent a serious threat to the health and safety of a student or others from taking place.
Government
We may disclose protected health information as required by the military or federal government for national security and intelligence activities.
We protect your rights regarding your offices protected health information. Patients have rights regarding their protected health information. These rights include:
Access
Patients may review and obtain a copy of the protected health information we keep.
Accounting
You may request that we account for any disclosures we have made of protected health information. This request must be in writing and may not be for a period longer than six years and not include dates before April 14, 2003.
Restriction
You may request that we restrict our disclosure of protected health information. However, we are not required to agree to this request if it has an impact on our ADA Commission on Accreditation Guidelines and Standards.
Communications
You may request that we communicate with you about our handling of protected health information in a certain manner, time or place. Your request must be in writing and we will honor all reasonable requests.
Changes to our privacy policies and procedures
We may change the policies and procedures contained in this notice. If we make a material change in our policies and procedures we will provide you with an updated copy of our privacy practices at your request.
How to contact us regarding privacy
If you have any questions about the privacy rights of patients or this notice, complaints about how we have protected the privacy of protected health information obtained by our students, or ideas how to best improve our privacy policies please contact the person listed below. If you believe that we have violated privacy rights you may contact the Secretary of the Department of Health and Human Services.
Contact Person:
Contact Person: Carol Hatrick
Director: Allied Dental Education Program
Santa Rosa Junior College
1501 Mendocino Ave. 
Santa Rosa, CA 95401
(707) 527-4583
HOW TO FILE A HEALTH INFORMATION PRIVACY COMPLAINT WITH THE OFFICE FOR CIVIL RIGHTS
http://www.hhs.gov/ocr/privacy/hipaa/complaints/index.html
Region IX - AZ, CA, HI, NV, AS, GU, The U.S. Affiliated Pacific Island Jurisdictions
Office for Civil Rights
U.S. Department of Health & Human Services
50 United Nations Plaza - Room 322
San Francisco, CA 94102
(415) 437-8310; (415) 437-8311 (TDD)
(415) 437-8329 FAX